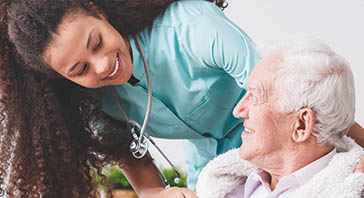 SERVICING A WIDE RANGE OF NEEDS
Long Term Care
Specialty
Dermatology
Hospital
Compounding
Retail
Learn More
QCP is a full line supplier of generics able to support your type of pharmacy.
Ophthalmics, Otics and Solutions
Capsules and Tablets
OTC's
Creams and Ointments
Medical Supplies
Injectables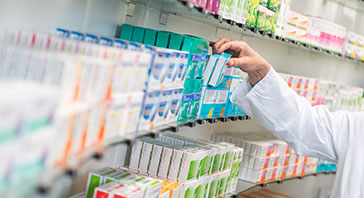 Join one of the fastest growing Secondary Distributors in the Industry and find out why!
APPLY NOW!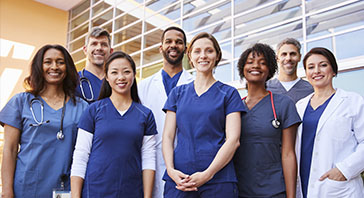 With over 40+ years experience we offer features and benefits that are second to none.
Learn More
QCP's features and benefits are second to none.
We know that extended billing can help pharmacies with cash flow as insurance reimbursements process. We Offer Net 30 credit card and 10th of the month auto ACH in addition to a host of other billing and payment options.
In addition to having access to 12,000 different products, we also have short dated and long dated products to fit your needs. We want to help make up for losses and offer deeper discounts.
We know that pharmacies try and keep inventory low and order daily, QCP offers free next day delivery throughout the US.
With only $150 minimum order requirements inside the continental U.S. you can order what you need without having to order what you don't.
If you were considering another secondary option but did not want it to affect your business credit our set up process is easy and does not involve credit checks.
Testimonials
Suleman Malik, Southern Star Pharmacy
Billy Nehme is the main reason. I know the guy for 7 plus years. He knows how to deal with all the pharmacy's either inside or outside the heat zone.
Mohammad Iqbal, Pharmacy Express
Very reasonable on being able to match the best prices out on the market. Also, our sales rep Jeff Hendrzak is very accommodating and has very good customer service skills.
Sheba Pharmacy 3
Excellent service. Always response to my phone calls, if not available, my sales agent call right after when he gets a chance. Superior delivery system and always on time. Great customer service.
Mohammed Fawaz, Integrated Health Pharmacy DBA Modern Health Pharmacy
The sales rep is what I like about QCP.
Hussein Bazzi, Live Well Rx Pharmacy
Prices of medications are great compared to other wholesalers. Our salesman is very friendly and helpful in trying to find us the best price. Service is great, when I ask a question or a quote of a medication, the reply is very fast!
David Maney, Fowler's Pharmacy
Great service and prices.
Jennifer, Jordan Pharmacy
Competitive pricing, friendly sales representative that understands the value of our time, and website.
Davy Crockett Pharmacy
You have excellent prices. Lisa calls me at the specified time each day and she is very knowledgeable. I do not like talking to reps who do not know the meds. Lisa makes the ordering process quick and easy.
MAHENDRA K PATEL, DEV PHARMACY
BEST PACKAGING SYSTEM WHEN SHIPPING MERCHANDISE WITH LOT OF CARE NO ERRORS ALSO.
JEAN, CARRIAGE DRIVE PHARMACY
YOUR PRICES ARE VERY COMPETETIVE. OUR SALES REP IS HELPFUL AND FRIENDLY.
Nasser Algabri, Packard discount pharmacy
Great prices, great communication and very reliable.
Naser, Southside pharmacy
Very professional, caring, up to date information, very respectful.
Mansoor Mirza, Southern Star Pharmacy 003
Billy is a great person with an outstanding customer service. He has always given us great prices along with next day delivery.
Yohannes Tinsae, First Care Pharmacy
Very friendly excellent customer service and great prices. Keep it up!
Musa, Sheba discount pharmacy
Quick response time fast shipping great service.
Danny, Care Pharmacy
QCP is a great company. Lisa Scrivani has been very helpful and always checking in with us to make sure we are not low on medications. A++
Jesus Lorites, MD
QCP's Point-of-Care Dispensing model contributed greatly to our MSO's ability to increase patient prescription compliance to more than 96%, and generic utlization to more than 90%, keeping our patients well, and lowering our price points. As a result of this, our ACO allowed us to manage twice as many patients for them in 2016 than we had in 2015. As a result; I implemented QCP's in my new house Vida Medical Centers.
Andy Murray, PharmD Former, Director of Pharmacy Pasteur Medical
Implementing a combination of both dispensaries along with our existing clinical pharmacies, we were able to greatly improve medication access and convenience to our patients across the entire company while keeping operating costs down. The dispensaries also helped relieve the pharmacy of acute fills and a portion of maintenance refills. From a CMS quality perspective, there was a boost in HEDIS Star Rating measures related to medication adherence, especially if the health plan permits 90-day fills. We were also able to enhance our physicians formulary awareness to help our patients reduce their overall drug costs.