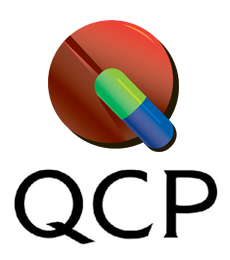 Featured in UCAOA's newsletter.  View full article here.
What are you waiting for? Offering patients On-Demand Medicine in Urgent Care setting makes a lot of sense today.
Creating a One-Stop Shop Experience with On-Demand Medicine Dispensing at time of exit, helps the patient to begin healing faster. Patients love the convenience of one-stop shopping. Statistics list "access to point-of-care dispensing" is 1 of the top 5 reasons patients visit Retail clinics in large chain pharmacies. We see that in the marketing by these chain drug stores, and proven by the services they have added over recent years. In addition to filling scripts, they have minute clinics staffed by physicians and PA's, flu shots, vaccinations; patient assistance and counseling. Healthcare is changing and we must reinvent our business to create new revenue streams.
QCP can help find unique opportunities to grow bottom-line profitability by setting up an urgent care dispensing model. Prescriptions can be filled on-site, so it's a one-stop shop. Plus, we believe that a solution for urgent care centers, point-of-care dispensing, will contribute in a large way to the goal of improving patient outcomes. Urgent Care centers are on the front lines of patient care and understand the important role of delivering quality health care to patients when they need it most. It is imperative to continue to innovate and differentiate each center among the increasing number of options available to meet the needs of patients during critical moments. Optimizing operational efficiencies and improving revenue are essential for future success.
Quality Care Products can provide the best opportunity for helping Urgent Care Centers to grow bottom line. Partnering with QCP, Urgent Care centers can provide on-demand medication at the point-of-care rather than having patients fill their prescriptions at a large chain pharmacy and risking loss of that patient. By practicing "match the hatch", practitioners at point of initial interaction in urgent care settings can offer one-stop care for patients and improve compliance by ensuring they receive their prescribed medication.
Utilizing a fully integrated dispensing solution that is competitively priced with a broad range of medications to support formulary requirements is a simple solution to getting the right drug in the right hands of patients at the right time.
This blog article is a benefit of UCAOA's Corporate Support Partners (CSP) program. To learn more, contact UCAOA Corporate Relations Senior Manager Jackie Stasch at 331-215-6063.